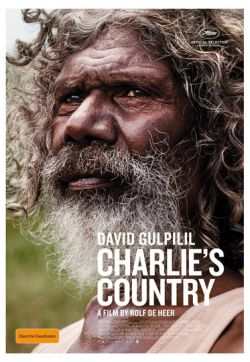 WHAT: Charlie's Country is a 2013 Australian drama film directed by Rolf de Heer. It was selected to compete in the Un Certain Regard section at the 2014 Cannes Film Festival where David Gulpilil won the award for Best Actor.
Blackfella Charlie is out of sorts. The intervention is making life more difficult on his remote community, what with the proper policing of whitefella laws now. So Charlie takes off, to live the old way, but in so doing sets off a chain of events in his life that has him return to his community chastened, and somewhat the wiser.

- Written by Cannes Film Festival
 Sunday 20th July at 6pm 
Ticket price $25 includes a dinner of cold finger food & juice.
Wines and other drinks available to purchase from the Palace Cinema bar. 
Please make sure you purchase your tickets before it is booked out.
A link to pay for your tickets will be in your RSVP email.

WHEN
July 20, 2014 at 6pm - 9pm
22 RSVPS